Box Storage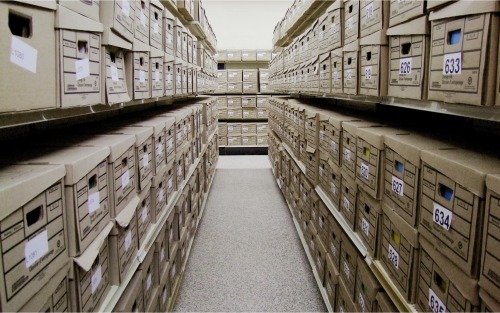 Do you have boxes of files piling up everywhere, and can't think of how to organize them? Let Van Pelt's store your extra boxes in our secure, temperature controlled building. We take security serious.
We offer the highest quality service on file box and pallet storage. We take the common sense approach, putting into place a procedure that will always keep the records in a locked room or vehicle and each time it changes hands, documenting the change.
1. It starts with a phone call to us or an e-mail to either pick up or deliver a box. A work order is created with a Chain of Command Record attached.
2. At each step the people involved sign for giving or receiving the documents.
3. The vehicle is always kept locked until it is being emptied. No vehicle is left unattended when it is unlocked.
4. The boxes are then brought into the secure storage area or signed over to an approved list of staff at either the customer's place or at Van Pelt's Business Solutions.
5. Our building is equipped with a security system.
6. Records are kept and given to the customer each time there is a change.