Shredding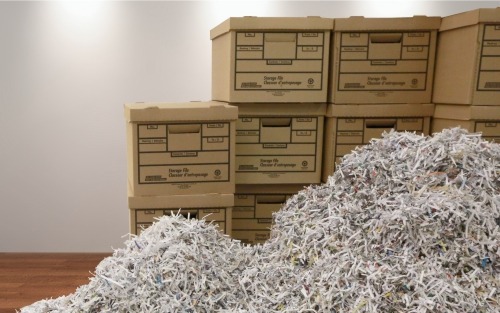 At Van Pelt's, we understand the need for secure document handling, which is why we provide a quick and easy shredding service for a reasonable price. Our confidential and secure shredding service is a perfect fit for you and your company's needs.
Did you know the average office worker uses over 10,000 sheets of copy paper every year? Much of that paper is disposed of, which creates a high risk of highly confidential information getting into the wrong hands.
To counter that, all you have to do is drop off your boxes at our 800 Talbot Street location and we take care of the rest! We also offer a convenient pick-up service if you are not able to make it out to our location.
Do you prefer your shredding to be done at your location? Our mobile shred truck will make short work of it all, so that you can save time, effort, and space!