Ads + Flyers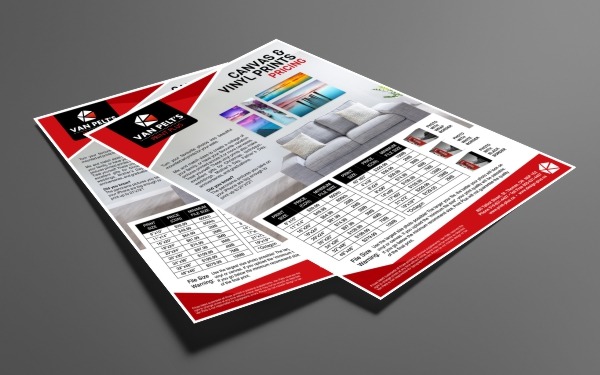 Ad and flyer designs are two of the most cost-effective marketing tools available. Our goal is to ensure that your designs stand out from the clutter.
If you are looking for an attractive affordable design – come to Van Pelt's Design Plus and talk to our design team. We specialize in creating unique designs for each specific order, custom-suited to our clients' needs.
We are confident that our service will meet and exceed your expectations. Marketing materials are important tools for success.
We understand the impact that well-designed marketing materials can have on your clients and on your business. We take pride in designing professional and dynamic marketing tools for any business.
Even though many people feel that flyers are outdated in the face of modern technology, they still have a useful role to play. Flyers can rest in the hands of your customers and aren't deleted with the touch of a button. Not everyone has access to the internet at every moment of the day, so flyers can help fill in those areas with those people.
There are many ways of distribution, from direct marketing (which is more expensive but yields much higher results) to unaddressed admail (less expensive because you aren't targeting specific people, but rather specific neighbourhoods), to the standard newspaper inserts.
No matter the size or quantity of your flyer, we can help you with everything from design to printing to distribution. Call us today for a quote.