Scoring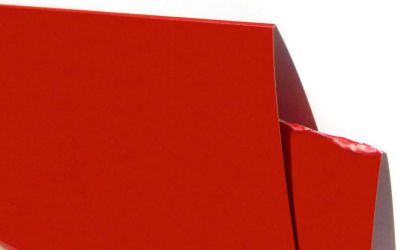 Folding heavy paper stocks (65lb or thicker) or digitally printed papers will generally create cracking along the folded edge. To achieve a crisp, clean fold, we score a line along that hinge, which helps it to fold cleanly and quickly.
When thicker paper is folded without scoring, it cracks along the spine. Because the paper cracks, so does the ink that is printed on it. This is especially noticeable when there is a darker ink that shows the white paper through the cracked area. Scoring is an excellent option to keep your projects looking beautiful to the end.
After scoring, your paper will have a side that is indented along the hinge, and one side that is raised along the fold line. To properly fold it, the side with the raised line will go on the inside of the fold, giving you a much cleaner look.

Scoring is great for:
– Book Covers
– Pamphlet / Report Covers
– Brochures
– Folders
– Packaging
– Event Programs
– Menus
– Greeting Cards
– Folded Business Cards
– Table Cards