Custom Formed Plastic Signage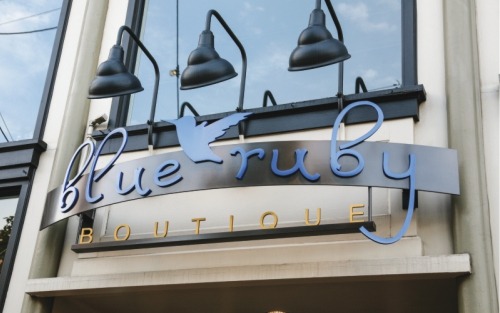 Laser Cut Acrylic: Quality Precision
You're getting more than an acrylic letter. The acrylic sheets are formulated with an impact modifier to stand up to the toughest application challenges only found within the sign industry. And our acrylic letters and logos can be customized to virtually any custom graphic design, with laser-cut polished edges that can't be duplicated with a traditional router.
Available in 32 standard pigmented colors or painted to your specifications, we have the widest offering of plastic pigments and thicknesses because we start with sheets of impact-modified acrylic extruded at our plants.

Formed Plastic: Enduring Original
Our formed plastic letters are made from earth-friendly, durable plastic. The Cellulose Acetate Butyrate (CAB) formed plastic letters and logos are tough and weather-resistant.
Choose from 128 standard styles or we can dimensionally replicate your custom letter or logo art design. 31 standard pigmented plastic colors are available, or we can paint to match your custom color.
Want something fun? Go chrome. Tough, durable, UV stable, brushed or polished chrome laminated over our vacuum formed plastic. Replicate the look and design aesthetic of custom cast or fabricated metal letters and logos. Unique LED lit options: chrome during the day, lit at night.
Formed plastic GemLite Letters & Logos can be your low-profile, edge-lit alternative to traditional aluminum fabricated channel letters. Available facelit or backlit with LEDs — all UL certified, ready to go.

Injection Molded: Tough enough for harsh Canadian winters. Refined enough for interior display.
Smooth returns, razor-sharp edges and unblemished letter faces give our injection-molded letters the look and feel of cast metal in a plastic product.
Injection Molded Minnesota Letters are available in six standard styles and painted any standard or custom color per order. Letters are in stock ready for your paint color and mounting hardware.

Laminated: Gorgeous Interiors
Our proprietary Bern-Lok™ greatly reduces deterioration and delamination.
From in-store displays, to reception areas, to exhibits, your interior signage project will stand out with these elegant laminate display letters.
Choose from a variety of acrylic, metal and foil laminates on impact-modified acrylic or high density foam substrates, in multiple gauges.