Custom Formed Metal Signs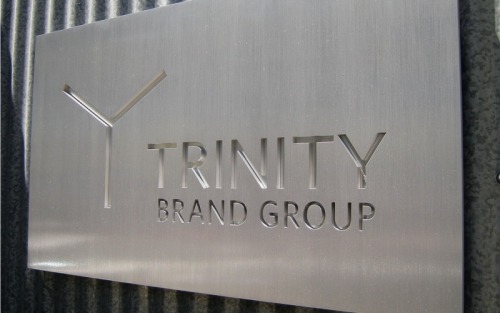 Flat Cut Metal: Durable Sophistication
Precision-cut with high-pressure water jet and laser. Stylish enough for the boardroom yet tough enough for the great outdoors, our Flat Cut Metal Letters and Logos are made true, from high-grade plate metal.
More Metals, More Finishes. From prime Aluminum, to Stainless Steel, to Bronze, to Brass, Copper, and Core-Ten® steel, we offer the widest range of metal alloys, finishes, and gauges. More choices – more options for you.

Cast Metal: Distinctive Class
Banks, government buildings and universities have long favored our hand-finished cast aluminum and bronze letters for their classic look, deep dimension and durability.
We offer the largest variety of font styles, profiles, finishing options, and the flexibility to customize for your needs.
Manufactured in all-electric, pollution-free furnaces, our customizable cast products are made from earth-friendly alloys free of lead and mercury.

Stainless Steel Fabricated: Premium Beauty
Selected by industry giants such as Exxon, J.P. Morgan Chase, IBM and Caterpillar, our fabricated stainless steel letters project strength and stability without the added weight of comparable metal letters.
Expertly crafted, our stainless steel, corrosion-resistant letters use lead-free solder and offer crisp, 90-degree edges for a longer-lasting, aesthetically superior alternative to aluminum channel letters.
Choose from a variety of UL-listed illumination options, including halo-lit and face-lit, to create a distinct look.