Magnets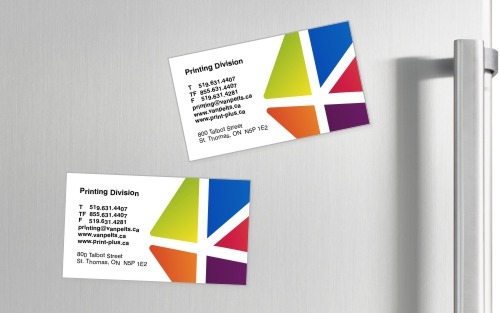 Are you looking for a custom magnet? At Van Pelt's, we make custom magnets of all shapes and sizes that can serve so many purposes including save the date wedding reminders, photo gifts, calendars, business cards, postcards, or for the sides of your vehicle.
Custom magnets are a great way to promote your idea, simply because very few people ever throw them away.  This makes it a great way to keep your name and promotional message prominently displayed for a long time in front of your clients.
You can even create a custom magnet for advertising on your vehicle. Apply the custom magnet to your vehicles door or tailgate to remove and reuse as often as you need.  Custom vehicle magnets are a great and cost effective way to advertise your business.
A list of all the benefits of a custom made magnet include:
– Can be custom printed to suit your personal and/or business needs
– Multiple sizes, shapes, and colour options available to you
– Durable
– An effective way of promoting and improving recognition
– Practical and can be used by anyone
– Easy to distribute
Are you looking for a design for your custom magnet? Just let our design team know what you're looking for and we will take care of the rest!