Flags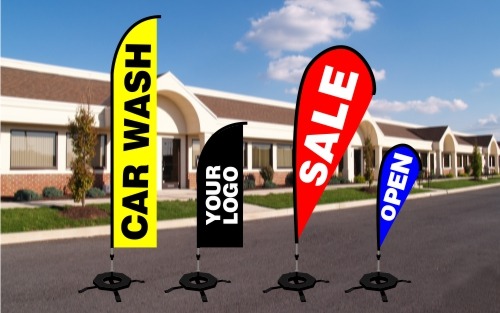 Flags are available in:
• Single or Double-sided
• Straight, Feather or Teardrop shapes
• Multiple Sizes: Small, Medium, Large, Extra Large
The flagpoles are made of heavy duty fiberglass. The top section is very strong but flexible. The flag simply slides over the pole and is connected to the pole adaptor via a small bungee cord. Now simply drop into the ground sleeve and your flag is in action!
Spinning Flags
• Indoor or Outdoor
• Full Fiber Pole for better flexibility
• A Ground Stake is included
• Other bases available: Cross Base, Square Steel Base, Fillable Ground Base
The above ground stand is ideal for concrete, asphalt or interior situations.