Business Cards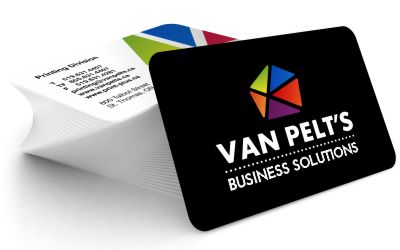 Make your business card an effective marketing tool. Using any font, any design or graphic, Print Plus can build a business card in an ultra-fast turnaround time.
There's more to a business card than card stock and ink. There's imagination. There's creativity. And there's a lot riding on it. You can have thousands of cards printed, but even if you deluged a community with them from a passing airplane, a cheesy design could actually hurt your business. And the littering fine wouldn't help either.
Our design experts can ensure your business card lets potential customers know you are a professional.