Giant Cheques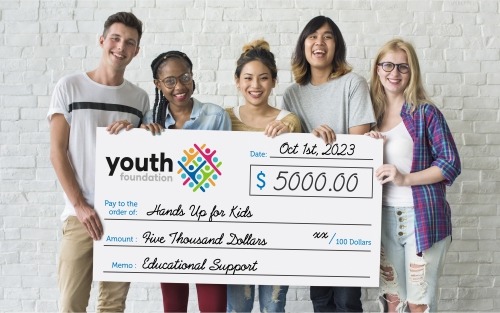 Giant cheques are an excellent way for individuals, businesses, service clubs, not-for-profits and municipalities to make a statement when a large monetary amount has been given or received. It is perfect for special events, charity functions, and other occasions where you want to celebrate your sponsors and prize winners, or draw attention to a project.
Standard Cheque Sizes* are:
Small: 48″ x 24″
Medium: 60″ x 32″
Large: 96″ x 48″
*Custom sizes are also available.
They are printed in full colour on durable, lightweight 3mm or 6mm thick coroplast. (Other materials area also available – contact us for more details.) Customize your cheque with your logo or organization name, and include the cheque information, or leave it blank to fill in later.
One-time use cheques are great for:
– Charity events
– Honouring a large donation
– Drawing attention to an achievement
– Showcasing a prize winner
– Presenting an event winner
Multi-use Cheques:
If your cheque will be used for multiple events, we can add a dry-erase finish to make the cheque reuseable. It will be supplied with blank areas for the name, date, amount and memo so you can fill it in with dry erase markers as needed. Afterwards, clean it off for future use. Our dry erase finish wipes clean, just like any high-quality dry-erase board. These are great for:
– Ongoing recognition
– Multiple donations
– Presenting bonuses
– Promoting multiple projects
– Presenting multiple winners
– Ongoing fundraisers
– Sales incentives